Data Centre Solutions
Tier 3+ & upgradable Data Centre
Designed to provide a reliable and scalable IT infrastructure solution, with redundancy and availability features to ensure 24 x 7 x 365 continuous operation. 
Redundant Power Supply
Redundant Cooling System
Multi-Layer Physical Security
Comprehensive Network Connectivity
Reliable Fire Suppression System
Scalability
Service Level Agreement
Design & Built
iTech Towers are designed and built with the expertise of our parent company, Grand Ming Group, beginning from site acquisition & building construction. By leveraging their resources and capabilities, we ensure that our data centres meet the specific needs and requirements of data centre infrastructure, including electrical, cooling, and security systems. Our team of experts in project management, engineering, and construction oversee the design and construction process to guarantee they are energy-efficient, scalable, and reliable, and can support the client's IT infrastructure needs.
Data Hall Solutions
We are ready to provide different kinds of solutions no matter in custom cage or private suite with modular and scalable capacity to meet client's requirement and need.
Multi-Hall setup 
Private Suites
Custom Cages
Connectivity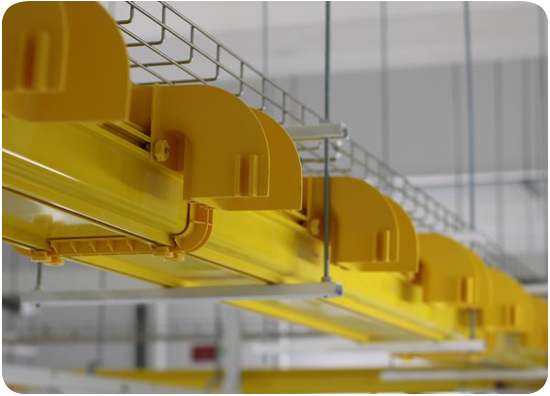 Carrier Neutral
Our data centres facilities allow multiple telecommunications carriers to provide network connectivity. Our customer has the freedom to choose from a variety of carriers and service providers that best meets their needs in terms of performance, cost and reliability.
Cabling & Connections
In order to ensure that there are sufficient spare fibre/copper connectivity facilities for both present and future needs, also minimizing downtime and maximizing network performance. It is necessary to carefully plan, design, and manage the cabling infrastructure.
Monitoring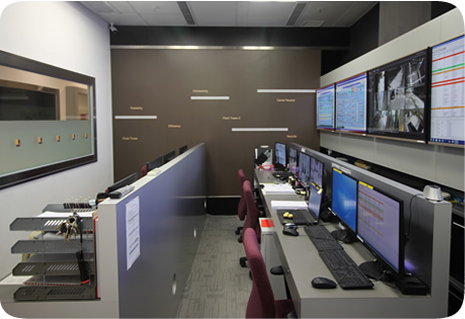 24 x 7 x 365 Monitoring
24 x 7 x 365 monitoring is essential to ensure the smooth operation of critical systems and prevent downtime. Monitoring tools are used to track system performance, detect anomalies, and generate alerts that notify administrators on any potential problems. With round-the-clock monitoring, data centre administrators can proactively address issues before they become major problems, ensuring that systems are always available and reliable for business operations.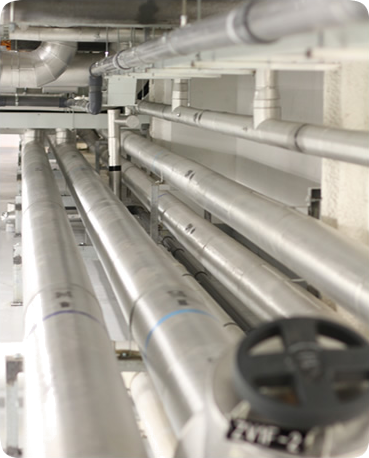 Building Management System (BMS)
With the use of BMS, controlling and monitoring various systems within the data centre, such as power, cooling, IT equipment and security, can be integrated into one central management platform which allows us to monitor and control these systems to ensure optimal performance, energy efficiency, and availability.
Monitoring and Alerting: alerts operators when thresholds are exceeded or when faults are detected, allowing for prompt corrective action.
Energy Management: optimizes energy consumption by managing cooling systems, reducing overcooling, and optimizing airflow, it also monitors energy usage and identifies areas for improvement.
Capacity Planning: helps to plan for capacity needs by tracking current utilization levels and forecasting future demand, which enables them to optimize resource allocation and plan for future expansions.
Change Management: tracks changes to the infrastructure, such as equipment additions or replacements, and ensures that they are properly documented and approved. This helps prevent configuration errors and avoid hiccups due to misconfigurations.
Security & Access Control: controls access to the data centre by monitoring and controlling entry points and logging all access attempts, which enhances the security of the data centre by ensuring that only authorized personnel granting access.
Reporting and Analytics: provides real-time and historical data on various aspects, such as energy usage, capacity utilization, and equipment health, enables facility managers to identify trends and optimize performance.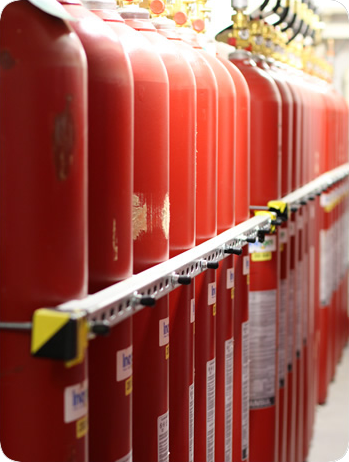 Remote Eye Support (RES)
Our expert team can offer real-time visibility and monitoring of clients' infrastructure without the need for on-site personnel. Remote Eye Support (RES) services can help the customer identify and resolve issues quickly, reducing downtime and ensuring the smooth operation of critical systems. We also offer remote hands services to provide on-site support when necessary.
Periodic Reports to Client
We recognize the importance of keeping our clients informed about the performance of their infrastructure by offering periodic reports with detailed insights into the performance of their infrastructure, including uptime, availability, response times, and other critical metrics.
Business Continuity Planning (BCP) Workplace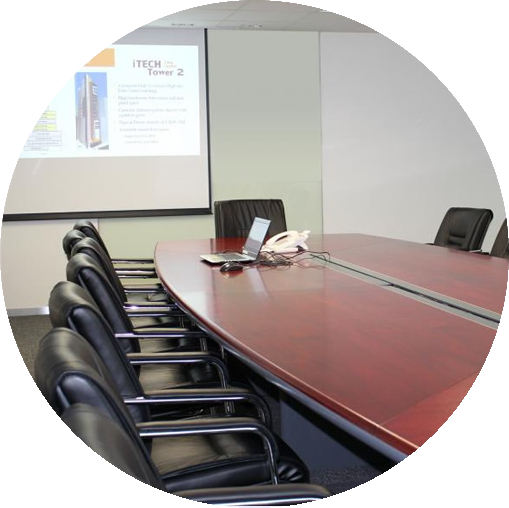 Offering private office space with set-up for corporate business needs for example Business Continuity Planning (BCP) Office, a facility that can be used as a backup location in the event of a disaster or outage, equipped with redundant power and network infrastructure, backup servers, and other essential equipment to ensure that operations can continue.
7 x 24 x 365 resilient operations
Manned security services and access control system
Continuous power and cooling with back up to support WAR operation
Ease of access to public transport
Ideal BCP location away from CBD
Full ownership of the building
Disaster Recovery Services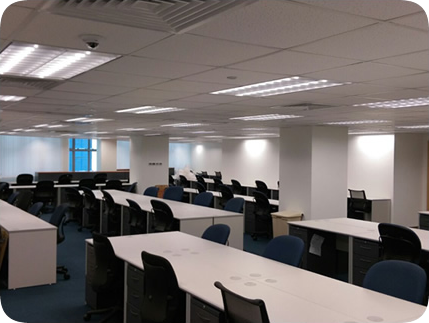 Assisting customer to carry out annual drill and failover testing by conducting a simulated outage or disaster scenario, testing the various procedures and systems outlined in the disaster recovery plan, to ensure that critical systems and applications can be recovered in a timely and effective manner.